Do you have a need for a Terminal Operating System or Depot Management System. Or would you like some advice on how they or our other solutions can help you.
Custom Software Development Company Creating Innovative Ideas Since 1998
Our custom software development company assists businesses by enhancing their existing processes and implementing new ones through the use of innovative solutions. Increasing efficiency, improving customer service experiences, and maximising their profits. READ MORE
Every activity in a business is a process, and having efficient processes enables a business to run more effectively and efficiently.
There are a lot of software solutions that exist to help businesses implement processes, such as accounting software, payroll software etc. These solutions can be bought "off the shelf" and provide the necessary standard functions.
However, there are many businesses and processes within those businesses, that can be improved by implementing a software solution, but the software required cannot be purchased "off the shelf"
This can be frustrating for business owners and managers, knowing their businesses could be more efficient, and for employees knowing they could perform their job better, by using the right software solution.
In today's world and with the technology available there is no doubt that the right software solution will enhance the processes within a business.
Having the right company develop and implement your bespoke solution is also key to making sure the solution is right for the business.
This is where CBS Software can help and have been doing so successfully for all types of businesses since 1998.
Port Management Software
Plan-Operate-Report is the PortManager mantra, and by including a terminal operating system that covers all these 3 key areas, there is no doubt that PortManager will help your terminal reach its optimum efficiency.
Depot Management Software
Store-Repair-Report is the mantra of our depot management software, DepotManager. By including these 3 areas, DepotManager will help ensure your container depot runs as efficiently as possible.
Custom Software Solutions
The right bespoke software for your business is not going to be available off of the shelf. Our years of experience as a custom software development company means we can develop a solution specific to your needs.
SOME INTERESTING FACTS ABOUT CBS SOFTWARE
NUMBER OF YEAR WE'VE BEEN IN BUSINESS
SOLUTIONS INSTALLED IN 8 COUNTRIES & COUNTING
THE LATEST INDUSTRY NEWS
We assist businesses enhance existing processes, and implement new ones using innovative
solutions, increasing efficiency, improving customer service and maximising profits.
Relaxing after the implementation with a beach BBQ Terminal Operating System implementation results in 9 minute truck turnaround times, storage revenue increases by 400%, improved vessel operations and more motivated staff. The
March 2018, Solomon Island Port Authority choose PortManager as their Terminal Operating System.  Scheduled for implementation at the Honiara terminal mid 2018, PortManager will help SIPA realise their ambition of becoming as efficient
TESTIMONIALS ABOUT OUR CUSTOM
SOFTWARE DEVELOPMENT COMPANY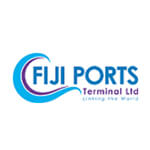 "CBS Software and their PortManager solution have helped us to implement processes that have increased our operational efficiency, improved client communication and also increased staff expertise. CBS Software are very helpful and are always willing to accommodate our requirements whether it be additional features, user training or onsite visits.

We are looking forward to continuing this very successful relationship."

"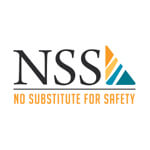 "We have been using the PortManager system since 2012 and have found that it has helped improve all aspects of our operation. Our processes are more efficient, communication with our clients has improved and reporting has become faster and more accurate.
The flexibility of the PortManager solution and of CBS Software has enabled us to add features to it that we specifically required.
Having never had a complete end to end terminal operational system before we found CBS Software with their knowledge and experience to be immensely helpful during the implementation and teething process. Their ongoing support has also been excellent."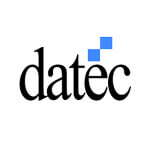 "The decision to approach Capitol was made due to the quality of their software and also their excellent reputation following the very successful installations of their software throughout Australia and of more interest to us was the installation of the Port Software in the Port of Suva (Fiji)."

"…also their expertise in the area of container tracking software solutions and their ability to train and work with users who had little or no experience with software was first class."

"Datec is looking forward to a long and rewarding relationship with Capitol Business Services."