Simplify business operations with bespoke software, created just for your needs
BESPOKE SOFTWARE FEATURES & BENEFITS
We assist businesses in enhance existing processes, and implement new processes using innovative, bespoke software solutions, resulting in increased efficiency, improved customer service and maximising profits. READ MORE
Every activity in a business is a process, and having efficient processes enables a business to run more effectively and efficiently.
There are a lot of software solutions that exist to help businesses implement processes, such as accounting software, payroll software etc. These solutions can be bought "off the shelf" and provide the necessary standard functions.
However, there many businesses and processes within those businesses, that can be improved by implementing a software solution, but the software required cannot be purchased "off the shelf"
This can be frustrating for business owners and managers, knowing their businesses could be more efficient, and for employees knowing they could perform their job better, by utilising the right software solution.
In today's world and with the technology available there is no doubt that the right software solution will enhance the processes within a business.
Having the right company develop and implement your bespoke solution is also key to making sure the solution is right for the business.
This is where CBS Software can help and have been doing so successfully for all types of businesses since 1998.
We are specialists with years of experience, if you cannot find a software solution "off the shelf" to suit your needs then we can develop one for you.
Our experienced team will perform a detailed analysis of your business and its processes to ensure that the bespoke software solution we develop provides your business with the maximum benefit.
Or if you know what you need already, just tell us, we will advise of the best method of implementing the solution and develop it.
Ultimately you end up with a software solution that specifically meets your business needs. The solution will contain the best of your current process, improve others and help you implement new ones.
Are you an individual or company who has idea for a software application? Or perhaps you are a membership organisation who wants all their members to benefit from the same solution.
Sometimes you have multiple software solutions and they fit your needs but you need them to share information. We can investigate whether this is possible, and if so provide a solution to integrate them.
System integration may be passing information from one solution to another such as payroll into accounts or it may be extracting information from several systems and creating a "data warehouse" to be used for business intelligence.
Do you have an old application that is struggling to work on newer PC's or is no longer supported? We can develop you a new solution based on your existing solution and integrate modern features.
Old or "Legacy" solutions where built to meet a business's needs at the time. They may now be outdated or using older technology which does not run on modern hardware.
There are a lot of legacy applications that are running on old version of an operating system such as Windows™. Potentially if these versions are no longer supported they could be a security risk
Perhaps the applications themselves are no longer supported, or maybe your business wants so to introduce new features such as mobile or smartphone modules, integrated SMS messaging etc.
We will investigate your existing solution(s) and confirm any new requirements you may have. Using our vast experience developing modern applications we will advise on possible solutions. Once agreed we will develop a solution that takes the best of what you already have and what you now need and combine them to create a solution that will benefit your business for years to come.
Before embarking on a large bespoke development, it can be worthwhile having a proof of concept or a prototype of the solution developed. This provides a low-cost method of proving that a solution will be fit for purpose.
We pride ourselves on our solutions providing what our customers want and need, and in a lot of cases more than they expected.
However, for peace of mind and in the case of large complex developments it can be advantageous to produce a prototype.
The prototype is not likely to contain all the functionality of the desired solution. It can be just used to prove that some of the more complex features work as expected.
With no obligation to go into full development we can develop prototypes to any level of detail.
Have processes in place and want to improve them, we can use our vast experience to advise how they might be improved.
A business with efficient processes will ensure it runs more effectively.
Developing software solutions is all about understanding the process that the software is trying to mimic, improve or create.
We are analysing client's processes on almost a daily basis and suggesting improvements and/or software solutions that can help them, whether this be an "off the shelf" solution or advice on how a bespoke solution can help.
Or maybe just giving them peace of mind that what they are doing now is perfectly fine.
Do you need a bespoke software specification to sell your idea to management, want to formalise a software idea or need a document for budgeting purposes?
Producing a software development/functional specification that is detailed enough to contain all relevant information but understandable and readable for all project sponsors is a specialised and time consuming task.
We have vast experience in producing these development and functional specifications for all size of software developments. From basic software solutions taking a few days to large solutions taking many months.
For large IT projects, having a single company manage the project can alleviate the burden on existing employees.
The implementation of a solution may not just include the software but may also include hardware and other elements.
Managing these types of projects can be daunting for somebody who is not experienced and can take their time away from their other work.
We can manage your entire IT implementation from start to finish. Managing different size projects over almost 20 years has taught us a thing or two.
We use the latest in development technology to build Windows™ based applications. Still relevant in todays "internet" driven world and in most cases the fastest type of solution to build.
Windows™ is still the most popular operating system and though smartphone apps, tablet applications and browser based applications are popular, there are still lots of advantages to having a Windows based desktop application.
Targeting one platform allows for faster time from specification to implementation. User interfaces can be made to look like common interfaces such Microsoft Outlook™ and applications do not rely on an internet connection.
For applications used in an office or on a computer with a Windows operating system these applications can still be the best option.
An office based Windows™ application and a mobile tablet or smartphone app, can often be the best solution.
Cloud based applications prevent the need to maintain potentially expensive server hardware and facilitate maintenance and updates of the applications easier. Cloud based applications can work for small, medium or large applications and user bases.
Hosting an application in the cloud can prevent the need for large hardware outlays and allow maintenance and upgrades of the applications easier.
The application can be accessed from anywhere there is an internet connection, so having a reliable internet connection is key when pursuing the cloud application path.
Applications or more over the infrastructure can be scaled to fit changing needs. For example if you have 10 users now but grow to 30 the cloud infrastructure can be up-scaled without the need for new hardware.
If you have users who use PC, Mac, different types of tablets, or need to access software at home. Browser based applications can be the ideal solution.
With the internet now a massive part of our daily lives and most people and businesses having a good internet connection, these browser based internet applications are becoming more and more popular.
There are several major advantages to these applications, if they are developed correctly.
They do not care what device they are running on, which allows businesses great flexibility on the type of hardware they use both in the office and out in the field.
The application is not installed on a users computer and can be hosted on any webserver. This makes upgrades and maintenance easier as any changes or maintenance only need be done on the webserver and all users instantly see the benefits.
We can develop you a browser based solution to run on any device/platform.
Do you have employees out of the office such as salesmen, service men, drivers etc. Utilising a mobile application running on a tablet or smartphone can ensure that "in the field" and office users are always up to date with the critical information.
Ideal for users in the field who need to see appointments, send data back to the office or enter in service details, these applications provide a valuable addition to your "back end" system.
These applications allow businesses to be updated immediately with critical information allowing for faster invoicing, more efficient daily planning, and improved operational control.
"In the field" users can remove the need for paperwork meaning they can spend more time on the more important tasks.
Using the latest development tools we can develop tablet and smartphone applications that compliment and enhance your backend solution.
Collecting data in a solution is one thing, utilising that data to improve the process and thus the business is what business intelligence software is all about. Using easy to read charts and basing the information on the business KPI's, business intelligence can be implemented in all our solutions
Our bespoke software solutions provide a live snap-shot of how the business is performing and its current activities using easy to read charts and tables.
Allowing management and relevant users to see instantly what is happening, giving them the information they need to make critical operational and business decisions.
Looking to automatically record assets, products or equipment as it arrives, leaves or moves around your facility. RFID scanning can ensure this happens.
Still a good quick way of recording products being packed, loaded or unloaded without the need for manual writing or data entry.
Do you need to send electronic messages to clients or bodies such as customs? We can develop the bespoke software to create and send messages and help you throughout the whole integration process.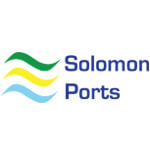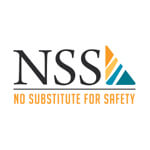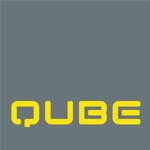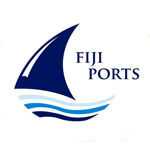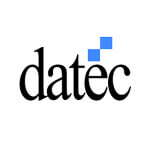 Like what you've read so far and want to take the next step?
Please fill out the details below and we will get in touch.